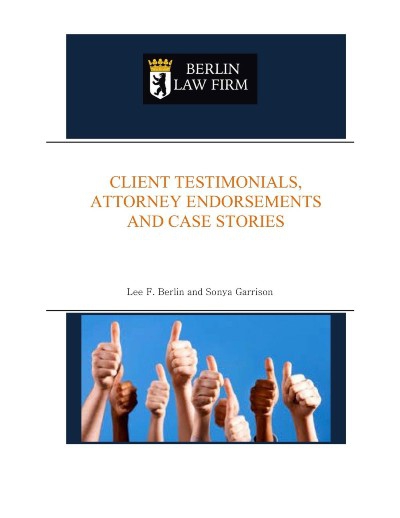 One thing you will always here us say is that we encourage you to do your research before hiring an attorney. With our new book "Client Testimonials, Attorney Endorsements and Case Stories" you now have a useful tool to find out what others are saying about the Berlin Law Firm and gain insightful information on previous case stories.
Have You Been Charged With A Serious crime In The Tulsa, OK Area?
If you or a loved one has been charged with a serious crime in the Tulsa, Oklahoma area you need to speak with an experienced criminal defense attorney as soon as possible. Please contact us online or call 918.384.0850 for your initial strategy session. We are proud to serve Tulsa and all surrounding areas.